Synthetic fibers are made from synthesized polymers of small molecules. The compounds that are used to make these fibers come from raw materials such as petroleum-based chemicals or petrochemicals. These materials are polymerized into a chemical that bonds two adjacent carbon atoms. Differing chemical compounds are used to produce different types of synthetic fibers.
Synthetic fibers account for about half of all fiber usage, with applications in every field of fiber and textile technology. Although many classes of fibers based on synthetic polymers have been evaluated as potentially valuable commercial products, four of them - nylon, polyester, acrylic and polyolefin - dominate the market. These four account for approximately 98 percent by volume of synthetic fiber production, with polyester alone accounting for around 60 percent.
Production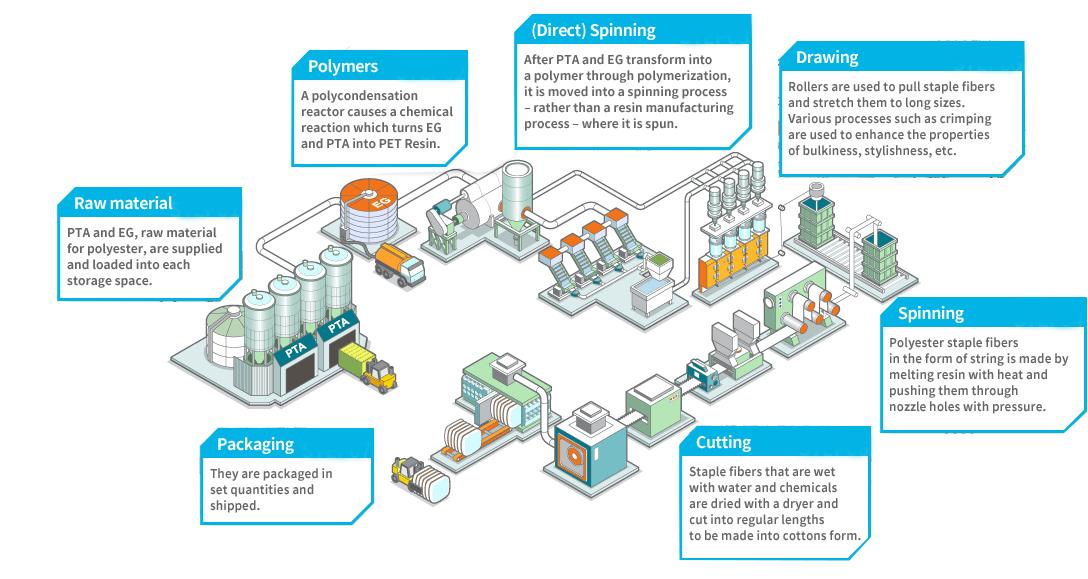 Advantages
Synthetic fibers are more durable than most natural fibers and will readily pick-up different dyes. In addition, many synthetic fibers offer consumer-friendly functions such as stretching, waterproofing and stain resistance. Sunlight, moisture, and oils from human skin cause all fibers to break down and wear away. Natural fibers tend to be much more sensitive than synthetic blends. This is mainly because natural products are biodegradable. Natural fibers are susceptible to larval insect infestation; synthetic fibers are not a good food source for fabric-damaging insects.

Compared to natural fibers, many synthetic fibers are more water-resistant and stain-resistant. Some are even specially enhanced to withstand damage from water or stains.